Wind Direction Sensor TS232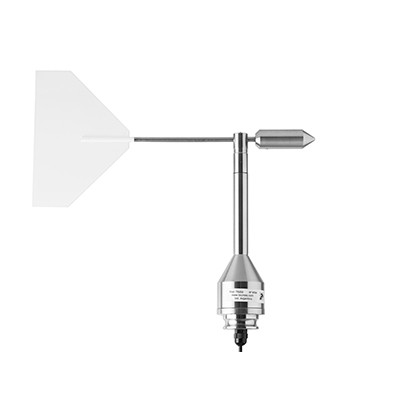 Featured Features:
Excellent sensitivity.
High accuracy.
Built in stainless steel.
The TS231 speed sensor is intended for a wide range of applications.
It is built with a stainless steel body and moving parts that rotate on armored stainless steel bearings. This ensures the measurement of both light breezes and very high intensity gust.
The Model TS 232 wind direction sensor consists of a dynamically balanced wind vane whose angular position is measured by a magnetic potentiometer without mechanical contact.
This system enables high sensitivity and a virtually zero deadband.
SPECIFICATIONS
Range:
0° – 360°
Accuracy:
±3 º
Dead Band:
3°
Temperature range:
-40 °C to + 60 °C.
Output:
0,2 to 3,8 Vcc.
Turning radius:
250 mm
Dimensions:
237 mm x 60 mm in diameter
Used materials:
AISI 304 stainless steel,
bronze, aluminum.
Alimentación:
9-16 Vcc
Consumo:
28 mA in 12Vcc
Connection Cable:
 Length 15m
download technical sheet
Accessories:
Anemometric support arm for tower mounting, model AS 237.
Heater, model AS 233 Includes power supply and electronic thermostat.