Pressure Level Sensor TS 312P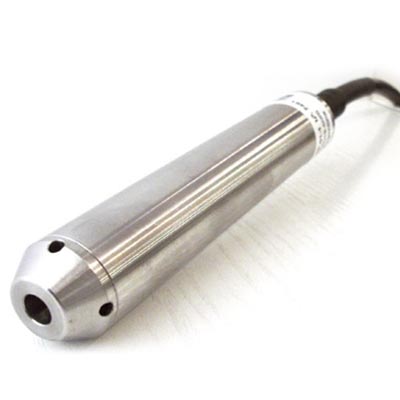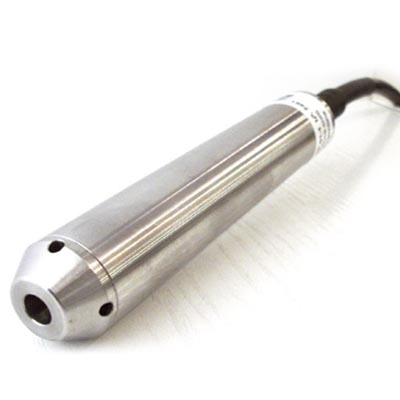 Featured Features:
High accuracy
Easy installation
With Atmospheric pressure
compensation
The TECMES TS 312 P pressure sensor is suitable for both level and estuarine level measurements, such as wells or tanks.
It consists of a high accuracy piezoresistive pressure transducer, thermally compensated, housed in a stainless steel watertight capsule.
In this watertight capsule is also the signal conditioning electronics, which allows its connection to any recorder, data acquisition system, reader, etc.
The electrical interconnection is done by means of a cable wrapped in polyethylene, containing the electrical conductors, a tape of kevlar to confer a great resistance to the traction, and a capillary tube that connects
the camera of the capsule seal with the outside. This is done to compensate for the errors that the variation of atmospheric pressure could produce in the measurement.
Optionally supplied with temperature sensor (T version)
SPECIFICATIONS
Transducer:
Piezorresistivo with temperature compensation
Ranges:
0-1 mca; 0-10 mca; 0-20 mca, 0-50 mca
Output:
4-20mA/ 0-3 VDC
Power supply:
9 – 16V
Dimensions:
25,4 x 176mm/ 25,4 x 210mm version D
Accurancy:
±0,1 % Fe (Compensated between 0ºC and 35ºC)
Operating temperature:
-10°C to + 60°C/ -30°C to + 60°C/ Others on request
Overpressure:
3 times the range.
Case:
Stainless steel AISI 316
Interconnection cable:
4-conductor, 1Kevlar tape capillary tube,
8 mm polyethylene sheath, 1mm thickness
Cable Lengths according to measurement range:
1m Range 10m Cable
10m Range 15m Cable
20m Range 25m Cable
*Other specifications and ranges available upon request.
download technical sheet