GSM 2G / 3G Level Recorder whit solar panel EP1350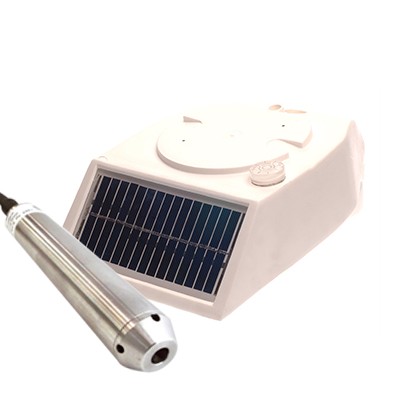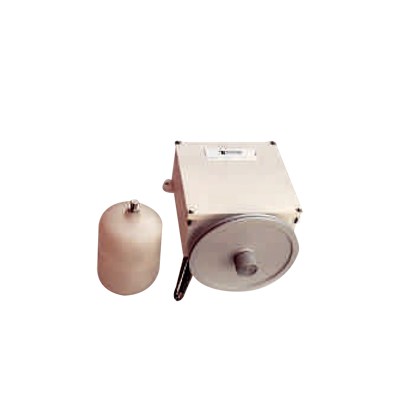 Featured Features:
Acquirer with integrated solar panel.
Easy installation.
2G / 3G GSM transmission.
Local storage.
Access to data via the Internet.
With pressure or float level sensors.
USB communication port.
The TECMES Model EP 1350 Limnígrafo is a device for the measurement, storage and transmission via GSM 2G / 3G cellular telephone of level data.
The unit that is supplied fully integrated in a cabinet built in acetal resin with its battery power supply and solar panel, allows to quickly and easily integrate level sensors by pressure or float.
Its simple assembly on a 45 mm tube and its connection through RJ9 connectors make them especially suitable for measuring levels eciently and economically.
Access to the measured data is done through your USB port, or remotely on an external server through the TECMES website through a password.
Another possibility is to provide the web application for the user to install on their own server.
The equipment is supplied with con'guration software, data download and sensor scaling in engineering units.
Digital analog converter: :
12 bits
Accuracy:
+/- 0,04%
Measurement periods:
5, 10, 12, 15, 20, 30 y 60 minutes
Measurement:
last minute average
Data memory:
14.000 data per channel
Entry doors exit:
USB
Power Supply:
8 – 16 Vcc
Setting:
by PC
Transmission:
GSM 2G/ 3G Quadband
Enclosure:
integrated with buyer, battery and solar panel
Dimensions:
L 354 x W 215 x H 154 mm
Models:
TS1350 TRX: Recorder with level sensor and
2G / 3G communication.
X=P: Pressure level sensor.
X=F: Float level sensor.
Level sensor
TS312P by pressure, ranges: 0-1; 10; 20 m.
TS310F by float,ranges: 0-1; 6; 10m.
Download technical sheet
Optional:
SAT2-P web application software
EP0010 mounting tripod.