Doppler Effect Flow Meter TS 1360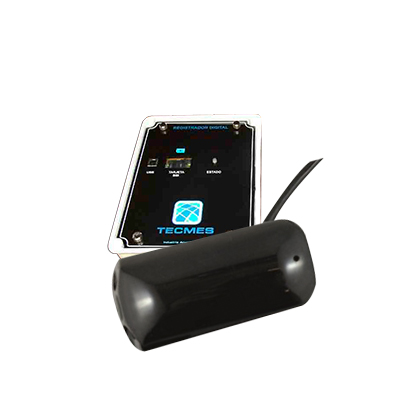 Featured Features:
Transmission via GSM / GPRS.
Doppler e€ect speed sensor.
Acquirer and Autonomous Registrar.
Very low consumption Great autonomy.
Battery operation.
Easy installation.
USB communication port.
The TECMES Model TS1360 Flowmeter is a device for measuring, storing and transmitting data on the ow and level of channels, or water lines with clean bottoms.
It consists of a transducer that acts by Doppler eff€ect measuring the speed of the fluid and a TECMES TS2040 datalogger.
Its implementation optimizes energy use, operating with 4 alkaline batteries D achieving autonomies of up to 12 months (according to dened measurement and recording times).
The speed measurement is performed by a Doppler e€ffect sensor that installed at the bottom of the channel, measures the average speed that together with the level measurement allows the ow value to be obtained.
Data transmission is done by GSM / GPRS cell phone to a server with access by username and password.
In this way, data is accessed online from any site with an Internet browser simply through a username and password.
In this site you can access the latest data received, it is possible to download historical data, plot it between dates, view them on a map etc.
Speed Range:
0 to 10 m/s
Level range:
0 to 10m
Registration Period:
1, 10, 15, 20, 60, 120,
360, 720 minutes
Registered Data:
Average during
measurement time
Measurement Time:
15, 30, 60, 120, 300 sec.
Data memory:
30.000 records
Local connection:
port USB
Wireless connection:
GSM / GPRS
Power Supply:
4 Alkaline Batteries D
Autonomy:
up to 12 months
Enclosure:
IP64 – suitable outdoors
Download technical sheet