4 Eelectrodes Conductivity Sensor TS282-4E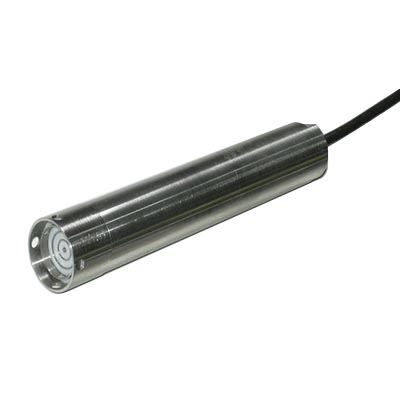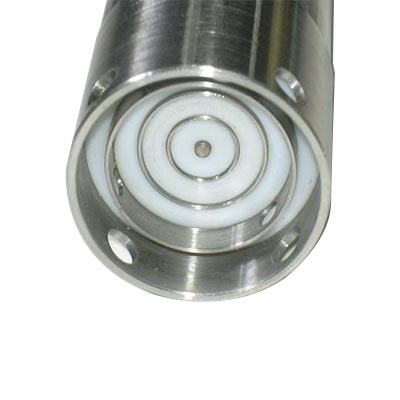 This submersible sensor up to 20 mts. of depth allows the precise measurement of the conductivity, by the method of 4 electrodes.
Two of them, the excitation ones, are used to generate a potential on the liquid to be measured while the other two are used to measure the current owing through the excitation electrodes.
This system avoids the eff€ects of polarization and dirt on traditional 2-electrode sensors. Making it particularly reliable and accurate over time.
The microprocessor controlled sensor allows a wide measurement range.
The body containing the electronics is built in AISI 316 stainless steel and has an output of 4-20 mA.
Their low supply voltage makes them suitable for PLC, datalogger, RTU, etc. A thermistor housed within the capsule allows the conductivity to be compensated with temperature.
SPECIFICATIONS
| | |
| --- | --- |
| Range: | 0-500µS; 0-5.000µS; 0-10.000µS; 0-20.000µS; 0-100.000 µS; 0-200.000 µS. |
| Accuracy: | ±1% F.E. at 25ºC |
| Salida: | 4-20 mA |
| Power Supply: | 10.5 to 16 Vcc (typical 12Vcc) |
| Operating temperature: | 0° to +50°C |
| Body and electrode: | Stainless steel AISI 316 |
| Cable: |  PE length 10 m. Other lengths on request |
*Other specications and ranges available upon request.
download technical sheet